News and Articles
October 2003 - Rudy Ruettiger Shares His Story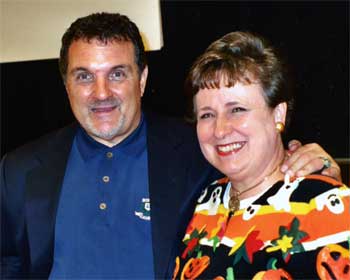 Millie Chastain, Secretary of Winterboro Education Foundation, helped to make possible, "Rudy" Ruettiger of South Bend, Indiana, who shared his "It Starts With A Dream" to the Winterboro community.
It took years of fierce determination to overcome obstacles and criticisms, yet Rudy achieved his first dream-going to Notre Dame and playing football for the Fighting Irish. As fans cheered Ru-Dy, Ru-Dy, he sacked the quarterback in the last twenty-seven seconds of the only play of the only game of his college football career.
He is the only player in the history of Notre Dame football to be carried off the field on his teammates' shoulders. His 1993 blockbuster, Rudy, has inspired millions worldwide.